Bittersweet as this past weekend was, there was certainly more sweet than bitter. A quick getaway to Killington, lazy walks through our beloved mountain, dinner with a dear friend, making breakfast with my littles. Soothing, slow time.
Littles and the canine companion
Walking across Snowshed Slope
Ice Cream in Woodstock
Siblings making mom pancakes
Apple Blossoms
Lacy Woo!
Bella
A Boy, and His Dog
The view from Dominic's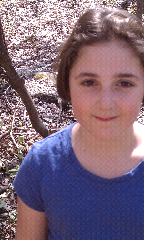 Bella
Bridger
Squee!
On Superstar Quad
These were abundant in the woods - I love them.
Why hello, wild strawberry.
Just before Bridger fell in a hole. Priceless moments...
On the last of the snow pack.

My Family, in a heart shape.